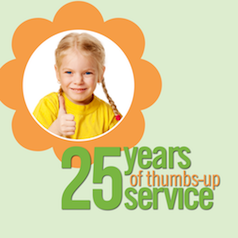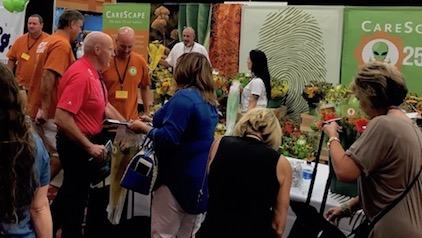 PHOENIX, 2019 — In 1994 CareScape began with three employees. Today, CareScape employs over 300 employees with some of the best leaders in the business. At the 2019 AACM Tradeshow, our team gave 350 fresh flower bouquets to AACM members in appreciation for being part of CareScape's ongoing success.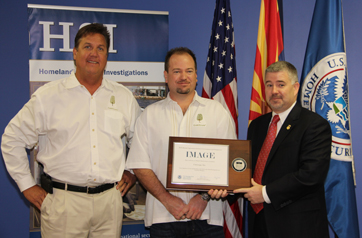 PHOENIX, July 2012 — Five Arizona businesses representing the steel fabrication, aviation, construction, landscaping and metal finishing industries became the latest employers to partner with U.S. Immigration and Customs Enforcement's (ICE) Homeland Security Investigations (HSI) to strengthen their hiring practices, reduce fraud and ensure they employ a legal workforce.
Agate Steel, Ascent Aviation, CareScape, ChemResearch and Summit Builders were each certified as "IMAGE" or "ICE Mutual Agreement between Government and Employers" Members during a ceremony Wednesday July 11, 2012.
CareScape is the first landscape company in Arizona, and the entire country for that matter, to join the IMAGE program.
IMAGE is a voluntary program that allows private industry to partner with ICE to reduce unauthorized employment and the use of fraudulent identity documents.
"Our IMAGE partnerships enable us to recognize the highest level of employment integrity and foster best hiring practices. When employers make a commitment to hire and maintain a lawful workforce, it's good for their business and it's good for the community." — Matt Allen, HIS Special Agent
Undocumented workers create vulnerabilities in today's marketplace by presenting false documents to gain employment, completing applications for fraudulent benefits, and stealing identities of legal United States workers. To combat this, ICE initiated the IMAGE program in 2006. As part of the IMAGE program, ICE provides private companies with education and training on proper hiring procedures, including use of employment screening tools such as E-Verify. IMAGE certified companies also undergo an audit of their I-9 forms to ensure current employees are eligible to work in the United States. http://www.ice.gov/image/best-practice.htm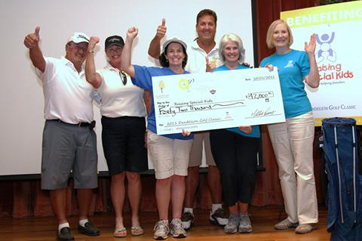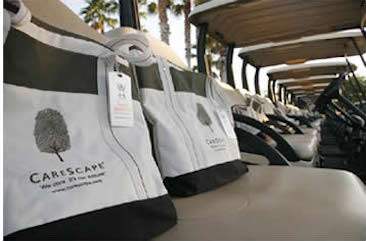 CareScape's Annual Dandelion Golf Classic raised over $190,000 for charities such as Raising Special Kids, a non-profit organization serving families of children with disabilities and special health care needs in Arizona since 1979. It would be our pleasure to have you join in this fun and enriching day. Visit www.dandeliongolfclassic.com for more information.
"It is through great relationships with folks like you and your staff that the City is able to provide wonderful parks to all citizens and visitors." — CITY OF PRESCOTT
Our CareScape team took great pride in assisting the City of Prescott with the clean-up and landscape maintenance of Granite Creek Park.
At CareScape we take great pride in caring for the communities we serve. In 2009 our team donated their time to help support G.A.I.N. for the town of Goodyear, Arizona. G.A.I.N. (Getting Arizona Involved in Neighborhoods) provides a great opportunity for residents to get to know one another and build relationships with neighbors, City officials, City staff and community leaders, while promoting public safety awareness and improving communications.
CareScape has provided services to several communities throughout Goodyear for the past 10 years. We are currently maintaining over 250 acres of landscaped area. It is our sincere pleasure to give back in this way.
As a Gold Sponsor of AZ Biz Bash, CareScape helped to raise over $129,000 for one of the most exciting and entertaining fundraising events in the Phoenix area. www.bizbash.org/az.